Due to extremely high demand, orders placed from today on might not arrive before Christmas.

---
This Treehuggers Gray Wolf braided bracelet helps you make a difference by planting trees and protecting gray wolves. 
Each bracelet is handmade using 100% post-consumer recycled black and gray string and carries our signature Treehuggers charm.
But also...
+ Funds the planting of 1 TREE in America by American Forests.
+ Restores lost habitats.
+ Raises awareness and gets you compliments.
+ Arrives at your doorstep in our 100% biodegradable package
Why plant trees?
Wolves make their home in or near wooded areas. Roaming their territories in search of prey which, by no accident, also live in forests.
Trees are essential for all terrestrial life supporting a vast array of lifeforms. From microorganisms to wolves, to us humans, we all rely on trees to lock in carbon and breathe out life-giving oxygen. Trees filter groundwater and even control weather patterns. If we take care of our trees they will take care of us.


You can make a direct impact.
By purchasing your bracelet you are making a huge impact on the environment and helping raise awareness for the cause. The best way to help our mission is by spreading the word and let everyone know about Treehuggers and our dream of restoring and protecting wild habitats around the globe. 
Because of people like you, we are able to plant hundreds of thousands of trees, restore lost habitats and protect wildlife.

How can I be sure that my trees are being planted?
Making sure our trees get planted is our number one priority. Otherwise, what's the point? After you complete your purchase we will send you a confirmation email and tree planting certificate thanking you for your support.
We frequently update with photos and videos of planting events on our social media channels. We work in unison with trusted tree planting such as American Forests, an organization with a history stretching back over 145 years! American Forests restore large forest landscapes and stand up in defense of healthy forests.


What can one tree do? 🌲
One single tree can provide food, shelter, and clean water for hundreds of animals. Trees are the base for any terrestrial ecosystem. The ecological value of a fully grown tree ranges between $1,000 to $10,000. That means that in the long run, we can make a significant impact worth billions of dollars to help the environment.
What you get... 🤗
Your brand new handmade, eco-friendly bracelet. Sent to you in our 100% bio-degradable package.
A digital tree planting certificate validating your purchase and thanking you for making a difference.
Free stickers and personalized goodies sent in every package.
What if I don't like my bracelet? 🎁
We can't imagine why... But if you feel unsatisfied with your purchase in any way, please feel free to contact us and let us know. We'll replace or refund your order or simply help you out with any concerns.
The bottom line... 🌎
Treehuggers bracelets help you make a difference by planting trees and protecting wildlife. 
You can wear your bracelets with pride, get compliments from friends and family, but probably most importantly - You can pass along the message that change is possible. That by doing our small part to help nature we can win our planet back. 
Customer Reviews
Write a Review
Ask a Question
Filter Reviews:
boost
happiness
wildlife habitats
ease
plus
charity
company
people
trees
bracelet
06/29/2021
I love my bracelets
I've bought 4 of them so far and I tell people how each one bought a tree to be planted and how the company shows it uses your money for its charity. They are durable too which is a big plus for me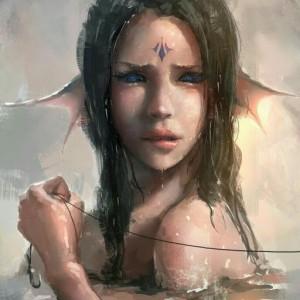 AM
Amanda M.

United States
02/27/2021
Save the Wolves
Excellent. I'm especially pleased with the ease in sizing the bracelet. And knowing I helped plant trees and save wildlife habitats gives me a boost of happiness
Lisa F.

United States